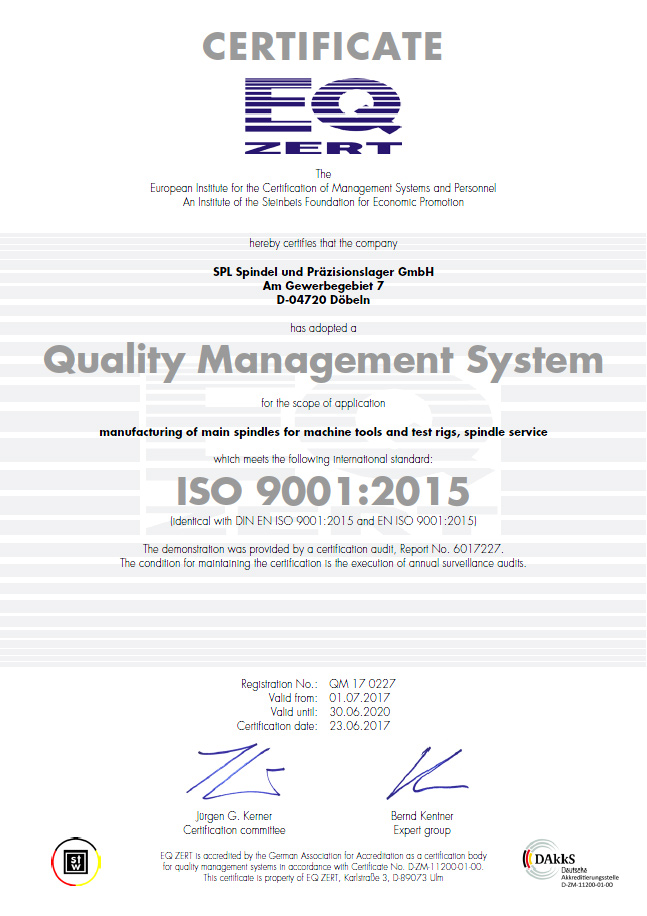 Fit for the future: QM system certified with ISO 9001:2015

The exchange from the ISO 9001:2008 to the new ISO 9001:2015 has been completed. For the scope of application "manufacturing of main spindles for machine tools and test rigs, spindle service", we are working according to standards which correspond to current conditions.

You benefit from it.